My Radio Show ~ Podcast Archive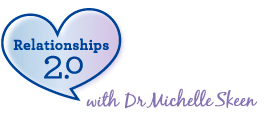 ————————————————————————————————————
JULY – SEPTEMBER, 2013
September 24, 2013
Guest: Deesha Philyaw co-author of Co-Parenting 101: Helping Your Kids Thrive in Two Households After Divorce
September 17, 2013
Guest: Dr. Bernie Siegel author of The Art of Healing: Uncovering Your Inner Wisdom and Potential for Self-Healing
September 10, 2013
Guest: Dr. Ricki Pollycove, OB-GYN and an expert on women's health. Dr. Pollycove talks about the latest research and news on women's health and sexual well-being–information.
September 3, 2013
Guest: Margaret Floyd author of Eat Naked and co-author of The Naked Foods Cookbook
August 27, 2013
Guest: Scott Barry Kaufman author of Ungifted: Intelligence Redefined (The Truth About Talent, Practice, Creativity, and the Many Paths to Greatness)
August 20, 2013
Guest: Matt McKay, PhD co-author of Why?: What Your Life Is Telling You About Who You Are and Why You're Here.
August 13, 2013
Guest: Keith Armstrong co-author of Courage After Fire for Parents of Service Members: Strategies for Coping When Your Son or Daughter Returns from Deployment
August 6, 2013
Guest: Michelle Skeen (yes, I will be host and guest) and Avigail Lev author of The Interpersonal Problems Workbook: ACT to End Painful Relationships Patterns
July 30, 2013
Guest: Randi Kreger author of The Essential Family Guide to Borderline Personality Disorder: New Tools and Techniques to Stop Walking on Eggshells
July 23, 2013
Guest: Sheri Van Dijk author of Don't Let Your Emotions Run Your Life for Teens
July 16, 2013
Guest: Wendy Behary author of Disarming the Narcissist: Surviving and Thriving with the Self-Absorbed
July 9, 2013
Guest: Betsy Prioleau, author of Seductress: Women Who Ravished the World and Their Lost Art of Love
July 2, 2013
Guest: Marta Williams, author of My Animal, My Self: A Breakthrough Way to Understand How You and Your Animal Reflect Each Other